Health Alerts
Any time there is an illness is "going around," we'll give you the details right here! We're the only place in town that's this transparent.
Remember that if you opt out of emails in your customer portal,
you will need to check for health alerts here, on our webpage.
Health Alert 12/6/19 - We seem to be done with kennel cough for the fall! (Hopefully)
Health Alert 12/6/19 - There have been a few cases of gastrointestinal virus recently. Cases have greatly decreased in frequency. Please see below for more info!
Gastrointestinal Virus
We have had reports of a few dogs having diarrhea and or vomiting which is most likely related to a gastrointestinal virus. Most dogs recover within 24 hours and did not show any other symptoms.
If your dog has additional symptoms or if he has diarrhea, vomiting that is excessive or doesn't resolve itself quickly, or if your dog cannot keep fluids down, we encourage you to speak with your veterinarian to determine if your dog should be examined. This is especially important because diarrhea and vomiting can be signs of other conditions that could be very serious or could lead to dehydration. Your vet can prescribe some very effective medications that will help to stop the vomiting and diarrhea and prevent dehydration.
If your dog is vomiting, has diarrhea or any other symptoms, please keep him home from daycare or boarding to prevent spreading the illness to any other dogs. This virus is very likely going around at other kennels, dogs parks and training classes at this time.

For detailed information, please see the Health Alerts page on our website.
Kennel Cough
What is it? Canine Cough (also knows as kennel cough or infectious tracheobronchitis) is an upper-respiratory infection that can be spread at dog parks, training classes, playgroups, neighbourhoods, dog shows, kennels and, yes, daycare. It is typically seen around October and March in our area and is transmitted very easily from dog to dog via air droplets. Oftentimes, Canine Cough will affect all the kennels and shelters in the area at once. Symptoms include a dry or gagging-type cough that sounds a lot like your dog has something stuck in his throat. Besides the cough, most dogs will act completely normal. Symptoms can last anywhere from a few days to a few weeks. Canine Cough can be caused by a virus, bacteria or both. In some cases, your dog's immune system will take care of Canine Cough. However, there are some reasons why your dog should be seen by a veterinarian including - if your dog is young, old, has other medical issues, breathing problems or if you notice other symptoms such as lethargy, lack of appetite, worsening or deepening of the cough, excessive coughing or anything else that is not normal for your dog. Your veterinarian can prescribe an antibiotic and a cough suppressant if needed.
My dog has a current bordeltella vaccination. Can he still get Canine Cough? Yes, the bordetella vaccination (just like the human flu shot) protects against some, but not all strains of canine cough, so it is still possible for your dog to develop a cough even though he's up-to-date on his bordetella vaccination.
What does Woof Dah! do to minimize the risk of Canine Cough? Although we make every effort possible to minimize the risk of illness, (including extensive sanitation processes and supervision to watch for dogs who may be sick) it is important to know that dogs can spread Canine Cough for 7-10 days before and several weeks after the cough is present, making it impossible for our staff to isolate dogs that may be carrying germs. We do, however, immediately isolate any dog that is coughing. To assist you in making the best choices for your pet, we will notify you via email if we receive reports of cases of Canine Cough. Our Health Alerts page is the best place to monitor the status of any illness. If you have any further questions about Canine Cough, Jillian would be more than happy to assist you. (Staff Tip: We have noticed that dogs who attend daycare regularly, or who have had Canine Cough before seem to be far less susceptible to contracting Canine Cough.)
What happens if my dog becomes ill while I am out of town?
If your dog becomes ill while you are gone, we will separate your dog from the group and contact you. We will provide care and transport your dog to a veterinarian in the unlikely event that that becomes necessary.

(This page is updated whenever there is an issue and once per week)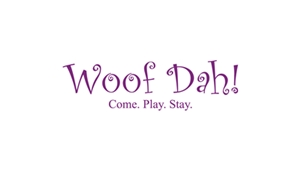 Call or Text (952) 895-1700
info@woofdah.com
In a "normal" year, we (and the entire local dog community) expect to see kennel cough in the spring and in the fall as well as a gastrointestinal virus at some point during the winter months. Giardia is not uncommon in the spring and summer months. Remember that the bordetella vaccination your dog has received does not protect against all types of canine respiratory infections.