Health Alerts
Any time there is an illness is "going around," we'll give you the details right here! We're the only place in town that's this transparent.
11/28/20 We have had our first cases of seasonal kennel cough reported. Only one case has been reported since 10/31/2020 so we think that it is mostly done for the fall. We see cases of kennel cough every year in the fall around Halloween and again in the spring around Spring Break. An email has been sent out on 10/23/20. Check your spam or promotions box if you didn't get it.
Here is a copy of the email:

Kennel Cough Alert
Its Halloween time and that means it's also Kennel Cough time. We normally see cases of the cough every year around Halloween and again at Spring Break.
We have recently had a few cases reported of an upper respiratory infection, also known as canine cough or kennel cough. This means that it is highly likely that other doggy daycares, kennels and dog parks in the area also experiencing cases. Dogs most likely to come down with a cough are puppies, dogs who have not been exposed to the cough before and dogs with underlying health or immune system problems. The majority of dogs will not get kennel cough, even if they are exposed to it.
Most dogs will recover from the cough on their own. A call to your vet's office is a good idea if your dog is young, old or has existing health problems. You should also call your vet if your dog develops a cough that is deep, persistent or is accompanied by foamy mucous or if other symptoms are seen. Your vet can prescribe antibiotics and/or a cough suppressant to speed recovery and reduce coughing.
The bordetella vaccination that your dog has already received protects him from most, but not all strains of canine cough - Just like the flu shot prevents against many, but not all flu/cold viruses for people. This means that any cases we see here at Woof Dah! are from strains of canine cough that are not covered by the bordetella vaccination. The good news is that these strains are usually less severe.
The canine cough virus can be carried and spread by dogs for up to 7-10 days before any coughing starts. This makes it impossible for our staff to know which dogs may be carrying the virus or have been exposed to the virus. If our staff notices that a dog is coughing, we will separate the dog from the play group immediately to minimize exposure to others.
If you notice your dog coughing, please be sure to keep him home from daycare until the cough is completely gone, even if he's on antibiotics.
If you will be keeping your dog home, please cancel your reservation in your customer portal or by contacting us.
Remember that if you opt out of emails in your customer portal,
you will need to check for health alerts here, on our webpage.

(This page is updated whenever there is an issue and once per week)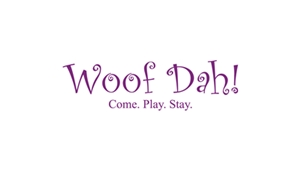 Call or Text (952) 895-1700
info@woofdah.com
In a "normal" year, we (and the entire local dog community) expect to see kennel cough in the spring and in the fall as well as a gastrointestinal virus at some point during the winter months. Giardia is not uncommon in the spring and summer months. Remember that the bordetella vaccination your dog has received does not protect against all types of canine respiratory infections.